29/09/2022 Top London bartenders share their passion for their craft, and what truly makes them smile at their workplace.
#QuokkaGin is a Happily Crafted Gin, now available in the UK. It is named after the happiest animal on the planet, and we want to make sure that every cocktail, every communication and our entire community shares the feeling of empathy, kindness, optimism, gratitude and positivity.
We interviewed various bartenders across town to understand their concept of happiness, and what role their work plays in adding to this feeling in their lives. Here's what we got -
Kyle Elwis is 27, and one half of the bar management team at COPA in Sheffield.
He says, "I've always considered myself a creative person. I love making things with my hands, and then to give that to a guest and have it bring them joy. That's how I get my kicks."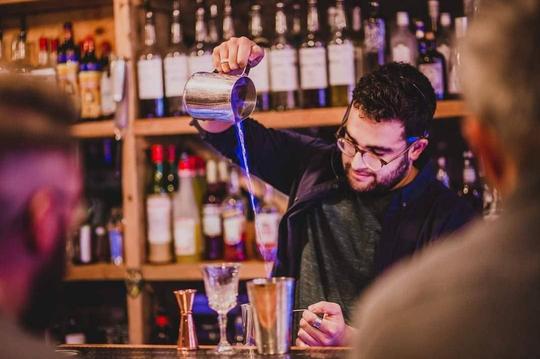 Mihai Vulpe, best known for his Instagram page @me.hightender says his biggest source of happiness is guests sharing their stories with him. It brings out his best smile.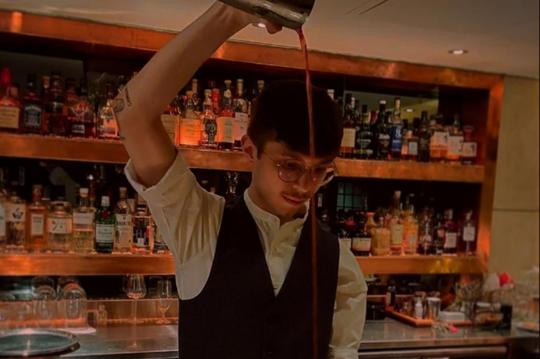 Gary Burdekin is a multi award-winning Master Bartender and Bar Manager, a UK Bartender Champion, UK Bartender of the Year and European Bartender of the Year, as well as a Spirits Judge at the London Spirits Competition.
He says, helping people create memories and experiences when out, and introducing them to their new favourite drinks and spirits is what makes him the happiest.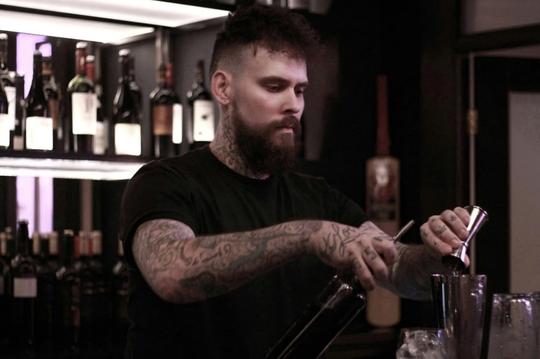 Keivan Nemati is a Perfumer working in the drinks industry. He started his career in Hospitality in 2009, working in cocktail bars, fine dining restaurants and boutique hotels. In 2017, he started studying Natural Perfumery Art, and since then he has been combining the drinks and scents industry in his work. He uses this to develop cocktail menus, drinks brands and training sessions. In 2018, he started collaborating full time with spirits brands, and is currently the brand ambassador for Brockmans Gin
"Of course, being in a positive and ambitious environment. But for me, it's the people you work with. Being in a team that can laugh together, push each other, have genuine chemistry, respect each other, and ultimately grow together, is definitely the happiest part of my job," says Kevin.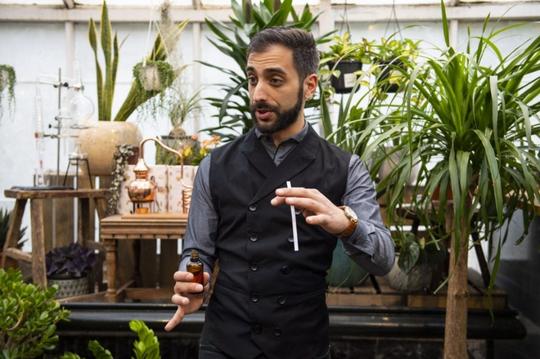 Born in Italy, in the south of Tuscany, Michele Becatti came to London in 2015 and gathered experience in lots of famous places like (Novikov, Blind Pig Social Eating House , Sushi Samba and some more ...). Currently, he is the Bar Manager in Ginza Restaurant in ST. James.
"This job has been my passion since when I was young and [it] was my dream to go to London where there are the best bars in the world to improve my knowledge and my skills.See the customer happy for the experience that I gave to them is what makes me happiest"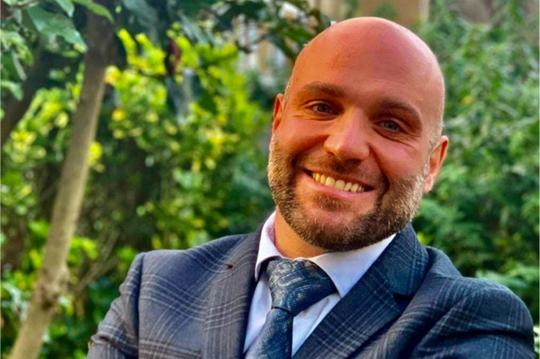 Marco Stella has worked in the bar world for roughly 15 years now, and has traveled a lot, especially in Europe and a little experience working in Hong Kong, Asia.
Marco says, "The happiest part of my job is when I create something and guest love it and recommend it to all [their] friends."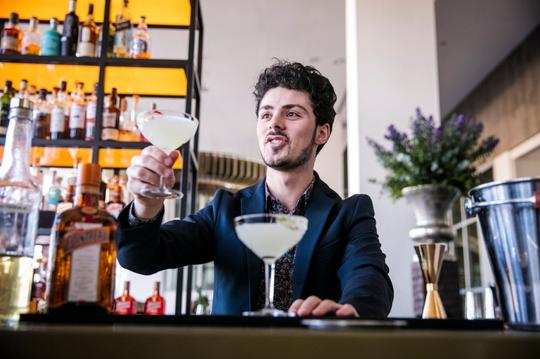 Written by Stuti Khetan, Beverage Trade Network