13/10/2022 UK bartenders anonymously share their best memories from their shifts over the years, and it's got us smiling!
They say that when you do what you love, you don't work for a single day.
Our bartenders certainly love their jobs.
Proof : The kickass cocktails that can only be a work of passion, the broad Quokka smiles on their faces and the struggle to come up with one singular happy moment from behind the bar!
At Quokka, we aim to document every smile, absorb the great things that make those moments special and give back a contagious cheer to the community. After multiple trips down memory lane, we got 3 UK bartenders to come up with their happiest moment behind the bar. As follows -
"The one memory that comes to mind straight away is back in my flair bartender days, when I served and flaired for Rodrigo Delpech. He's a world champion flair bartender, one of the most renowned flair bartenders ever, and back when I was learning to flair, I used to study his competition videos. A great experience, one that doesn't happen every day."
"My favourite time of year is new years eve. The holidays are a really rough time for most people within hospitality, and my absolute favourite moment is in those ten minutes after midnight on NYE where you can just forget about work,and just be a part of the evening, celebrating along with everyone else."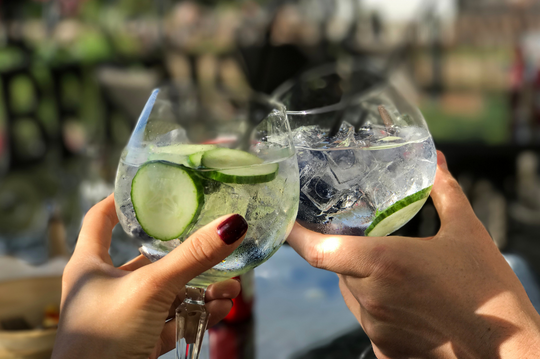 "I remember when I was working in the first place called Bunga Bunga in Battersea , the place was full , and I was in dispense alone and came out with a ticket with 10 different cocktails to make it and I did it in a time record. "
What is your happiest moment at work?
Did you think about it?
Did it bring a smile to your face?
Mission accomplished :)
Written by Stuti Khetan